Insight Counseling & Care
Are Arguments And Criticism Destroying Your Relationship?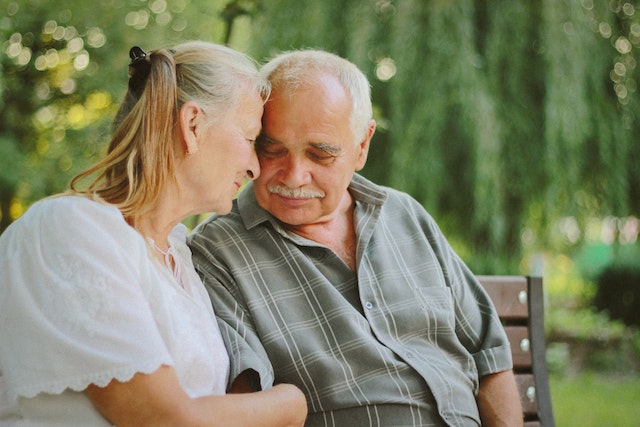 Do you and your partner have an impossible time trying to resolve conflict or communicate in a way in which both people feel heard? Is it hard to merely co-exist because you're always arguing or criticizing one another for things that won't matter a month, a week, or even a day from now?
Perhaps you just feel underappreciated or unloved, but you don't know how to talk about it without your partner feeling blamed.
Or maybe you've tried everything as a couple to repair your relationship, and you're hoping therapy can finally offer you some solutions.
Many Couples Share A Common Narrative
If you're like a lot of people, your relationship probably started out full of fire and passion, but somewhere along the way, things just sort of fizzled. Healthy communication and compromise somehow became ensnared in criticism, defensiveness, and eventually resentment.
You likely started avoiding each other to be spared of more strife only to find yourself helplessly growing more and more disconnected emotionally and intimately. At times, it may even feel like you're living two separate lives, so you end up looking for comfort elsewhere.
Whatever challenges your relationship or marriage is facing, couples therapy with Insight Counseling and Care can help you create change that lasts. By learning how to empathize and communicate peacefully, it is possible to fix the hurt and truly hear each other's heart.
Relationships Of Every Nature Eventually Endure Some Kind Of Hardship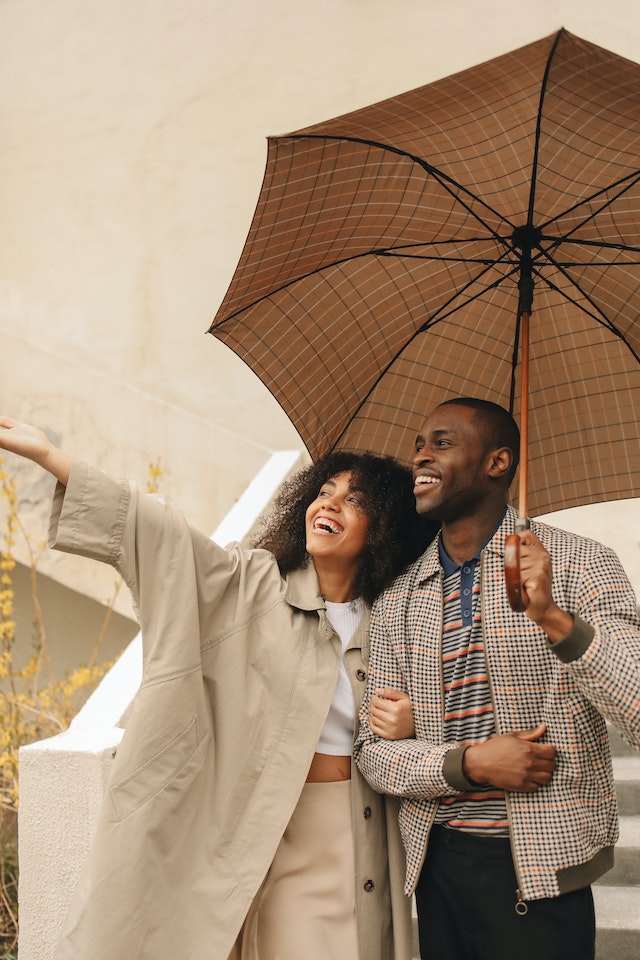 Whether you are married, in a committed relationship, or part of a blended family, running into problems is inevitable. In a Pew Research survey, less than half of all cohabitating couples in a serious relationship reported feeling satisfied. That included their satisfaction with the parenting, communication, and work-life balance of their spouses and partners.*
One reason why relationship issues are so common is because there are simply so many stressors and underlying factors that strain relationships:
cultural, religious, or personal differences
work stress, poor work-life balance
differing expectations for intimacy
power imbalances, age gaps
infidelity, alcohol or substance use
Another reason is that most people grow up surrounded by less-than-healthy examples of problem-solving, conflict resolution, and peaceful communication. As a result, they emulate how their parents or other people in their lives dealt with conflict. The fact that most people were never taught how to show respect for another person's time, space, and opinions makes it obvious why relationships are so hard.
Fortunately, our couples and marriage counselors at Insight Counseling and Care can help you manage stressors and equip you with valuable relationship skills that can truly make a difference. In couples therapy sessions, we'll model what healthy communication and conflict resolution look like while identifying and addressing the core issue creating stress in your relationship.
Couples Therapy Offers You Insight Into Yourself And Your Partner
For couples struggling with communication issues, discussing needs or concerns can quickly spiral out of control, which is where counseling comes in. Working with a marriage counselor or couples therapist gives you a chance to learn a better way of communicating—a way to actively listen to and feel heard by your partner.
It enables you both to feel safe talking about hot topics, such as what underlying needs are not being met and how each person's internal strengths can help meet those needs. Therapy also gives you insight into how your partner is wired so you can interpret not only their words but their intentions as well.
We'll teach you how to listen, understand, mirror, validate, and empathize with each other. You'll also learn ten steps for resolving conflict and how to use timeout methods that let both individuals be heard and contribute to the solution.
What Is The Couples Counseling Process Like?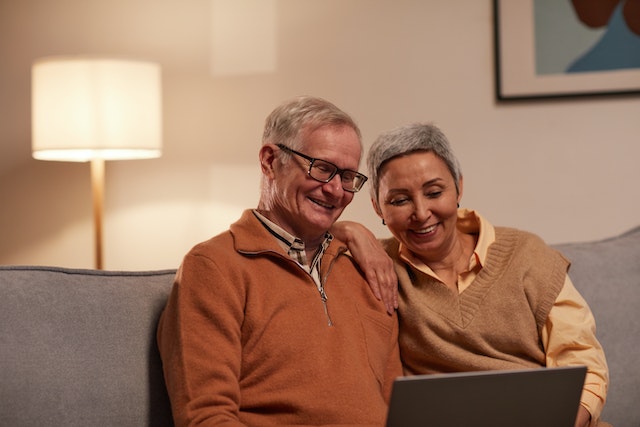 Working online or in person, we'll meet with you as a couple to discuss your mutual and individual concerns for the relationship. As you share your story, we'll casually observe how you interact, communicate, or use self-control to de-escalate (or escalate) conflict. We'll also provide you with a comprehensive assessment to identify your intrinsic needs, strengths, and weaknesses.
Whether it involves reliability, dependability, amicability, or something fear-based (e.g., fear of abandonment), we want to know what drives your essential needs in any relationship. Using the information we gather from assessments, we can start asking deeper questions:
What are some of the internal strengths you can use to fulfill your own needs while bringing awareness to your partner? Instead of being over-reactive, what can you each do to assume more responsibility for understanding and meeting your partner where they are? What are the true origins of your relationship issues, and how do we achieve deeper healing?
Once we begin answering those questions, we can start collaborating on setting goals and designing a treatment strategy that is right for you.
How Does Insight Counseling and Care Approach Couples Therapy?
Our therapists take a solution-focused approach to couples therapy that explores relationship patterns, emotional awareness, and each person's ability to externalize problems in a healthy way. To do that, we utilize several evidence-based tools:
Cognitive Behavioral Therapy (CBT) focuses on challenging negative patterns of thinking that affect how partners show up in relationships.
Dialectical Behavior Therapy (DBT) offers skills for regulating emotions and tolerating distress better so that partners are less reactive and more grounded.
Temperament Therapy examines a person's intrinsic nature—their needs, desires, personal interaction patterns, and strengths and weaknesses.
For spiritual couples, Christian Counseling draws upon Biblical guidance to help couples repair relationship issues and deepen their spiritual connection.
As you heal and grow together through counseling, you can begin to enjoy greater intimacy and emotional connection. The tension and resentment subsides as you learn how to communicate, resolve conflict, and make decisions mutually. You may even find space in your hearts to forgive and trust again. 
The truth is no one is born with the skills necessary to establish and maintain relationships—we merely learn as we grow and mature. However, with the added guidance and support of couples therapy, it is possible to become more emotionally aware and attuned to your partner. You can improve how you externalize, validate, and empathize without feeling the relationship is unbalanced.
Together, we'll work to avoid the pitfalls couples face and build a new future for you in which you both feel heard, satisfied, and connected on a deep and enduring level.
Perhaps You're Considering Couples Or Marital Counseling But Still Have Concerns…
Do you offer individual sessions so I can get something off my chest??
If you think individual sessions would be beneficial, that's completely doable. However, we don't believe in keeping secrets as they ultimately make the therapeutic process biased. So whatever we discuss, it has to be shareable—at least at some point.
If you need help easing into a topic or finding a way to talk about it before discussing it in the open, that would be a perfect use of individual sessions. We just want to make sure everyone is honest and on the same level.
I'm looking for hope, but I'm not sure even couples therapy can save our marriage.
We have many years of experience healing distressed relationships at every level, so we know how to deeply examine couples' struggles and find solutions. Admittedly, not all relationships can be saved, but with therapy, you're chances grow exponentially.
After all, you probably don't even know what's broken, so how can it be fixed? Couples therapy gives you tools, support, and insight into the real issue so you can tackle it together and actually make some headway.
My partner's never been to therapy before. I'm worried they won't open up.
The willingness to come to therapy is often the biggest step. Once you get past that, it's about us working together to build rapport so that each person feels fully supported. We'll also work with you to manage expectations for simply diving in and finding a quick solution. Our job is to help you explore underlying factors, challenge negative patterns, set goals, and address the core issue as a team.


Your Relationship Doesn't Have To Be So Difficult
If you're tired of fighting all the time and just want to feel supported and understood, our couples therapists and marriage counselors can help you find a way. Please call 908-669-9080, Email Us, or visit our Booking Site to set up your free, 15 to 20-minute consultation and see how our online and in-person couples therapy and marriage counseling services can help you.